Edit Your Directory Entry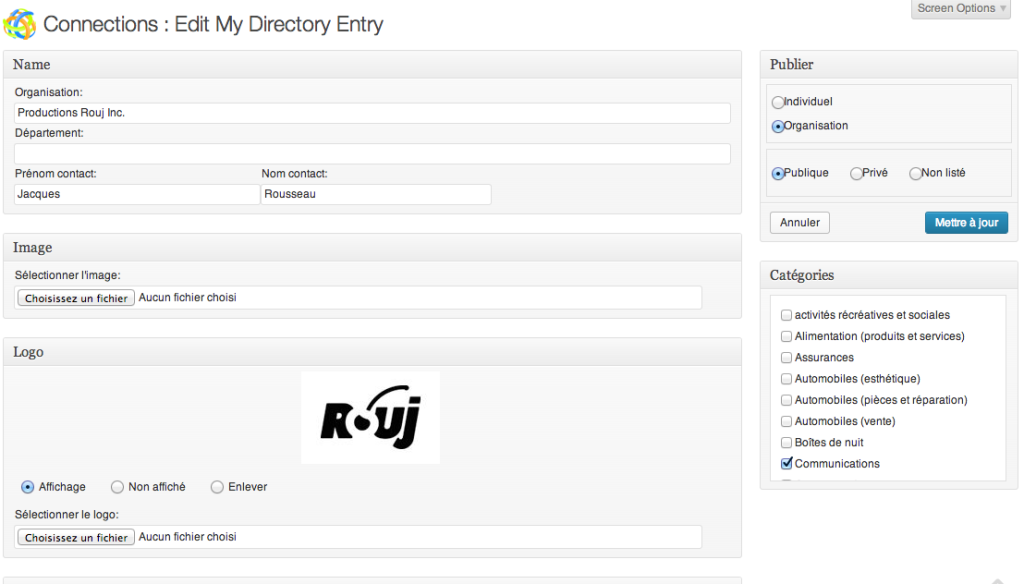 Click Edit My Directory Entry.
The management panel appears. Your may complete or add information that is missing:
key contact
logo
contact information
social media
add more information about your products and services
subscribe in more than one category, etc.
Note: before clicking "Update", please make sure the "Organization" and "Public" items are selected.